Welcome to the SIET Testimonials page! We have run some amazing courses and many of our students would love to share their experiences. We will be listing more testimonials very soon. Please check back…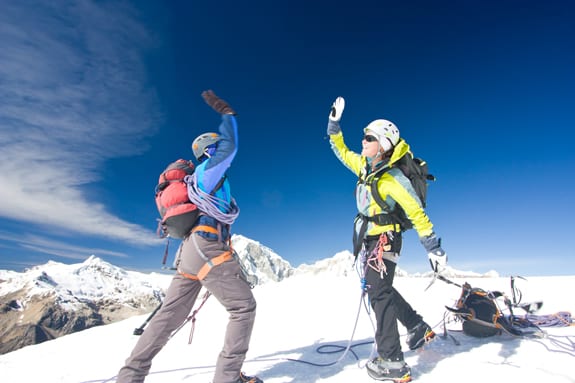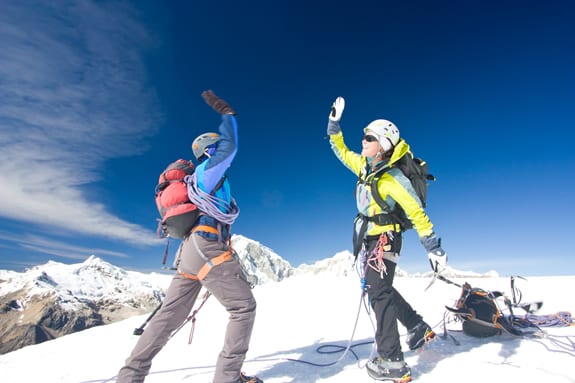 I can't say enough good about SEIT. First of all, Josh and Marisol run an incredible program that gracefully rides the line between giving attendees the perfect amount of autonomy and opportunity for learning but also making sure that from a logistic/safety standpoint things are more or less taken care of. When I first researched SEIT it seemed almost too good to be true, the sheer value of the experience compared to other programs is almost incompatible. Thankfully the program delivered far above my wildest expectations and so far it stands as the very best way I have invested in my career as a climber . I learned an incredible amount about expedition logistics and climbing in the big ranges while also getting to bag big peaks in the incredible Ishinca Valley in the process. Do yourself a favor and look no further than SEIT.
My experience with SIET on the Ishinca Valley Expedition was incredible! Being able to climb in the Cordillera Blanca was extremely humbling. The instructors Josh Beckner, Marisol Sullivan, and Brian Smith, all did an excellent job of teaching myself and my fellow students the various techniques needed to climb in these complex ranges. After the course I felt competent and confident enough to start climbing objectives in other parts of the world. Because of my experience on glaciers during the expedition, the course was a crucial piece of obtaining my job as a glacier guide working for Adventure 60 North in Seward, Alaska. I have since furthered my skill sets that I have learned on the course, and have started down the track to becoming an AMGA Ski Guide. I highly recommend this trip to anybody wishing to further their knowledge to be able to climb in the great ranges of the world, or if they are considering becoming a mountain guide. Climb on!
There are many opinions surrounding mountaineering best practices, and as climbers we will encounter a huge spectrum of techniques and rules. Unlike most programs, SIET does not teach rules blindly, but rather how to draw your own conclusions and choose when and how rules should be applied- the ability to think critically in the mountains. This education is absolutely invaluable and has allowed me to push my climbing and guiding further.
The SIET instructors are clearly first-class alpinists, and dedicated teachers. All the lessons – from hard, technical details to the subtle nuances of life at altitude – were always delivered clearly, and with full explanations as to 'why'. They were consistently able to anticipate the mistakes students would make, and instantly leverage them into learning opportunities – a hallmark of great coaching and instruction.

I came to the Ishinca Valley Expedition having a background in non-technical winter mountaineering in the northeast, combined with a few years of trad climbing. I'd never been above 6,500 feet. Now, I'm confidently planning my first independent alpine climbing trip – something I never could have done without SIET.

As an instructor for the ADK's Winter Mountaineering School in NY's Adirondack Mountains, I'm able to bring a lot more perspective to the program, and my students benefit from the instruction techniques used and learned at SIET. Not only were we learning new skills in Peru, but the SIET instructors peppered in tips about how to teach the skills to others, and this has been incredibly valuable to me.

Risk management at SIET was covered both as an independent lesson, and as a sub-text almost every day. As alpinists, we're constantly identifying and managing risk in every planning decision, every technical system, every avalanche test, and the list goes on. SIET brought the ubiquity of risk into focus for me, and I now find myself using the vocabulary and framework of risk management in just about every decision I make in the outdoors.

My favorite aspect of the program was its immersive nature. Spending nearly a month in a foreign country, living, learning, and climbing with a small group was pivotal to absorbing as much as I could of the vast knowledge-base of our instructors. Before committing to an alpine climbing program, I evaluated dozens of options, and I have no doubt that I made the right choice with SIET.
SIET opened my eyes to the world of expedition climbing. It helped me to understand what climbing safely and successfully in the big mountains requires. It showed me the level I need to reach to achieve my goals in climbing and skiing.
My SIET trip was an experience of a lifetime and an adventure I will never forget. I have learned climbing and rescue skills that are now essential to my life outside. Thank you SIET for helping me progress to a new level in the adventures I pursue!
Josh and Marisol were pretty amazing instructors and really allowed us to figure out situations for ourselves. I not only gained valuable skills on the course, but I also learned where the holes in my knowledge were located and some resources to continue developing long after the course ended. There were a lot of moments for self reflection and self-directed growth. I'm planning to start my AMGA guiding track soon, and I feel way more prepared after going on the SIET expedition. I had been on expeditions previously, but the idea of planning one myself seemed like an impossible task before going on my SIET course… now it definitely feels within my skillset. Thanks guys! The memories are epic.
My SIET course helped push me into the world of professional mountain guiding. Even though I am not currently working in the field (I worked for Shasta Mountain Guides and now I'm in the Peace Corps), the lessons I learned about managing situations and leadership have been transferable to many parts of my life. The Cordillera Blanca is an incredible classroom and the instructors are incredible teachers.
Although I'm just a weekend warrior, I can say that the course proved really useful for me as, among other things, I gained the skills for multi-pitch ice climbing which I'm really into now (also, I'm spreading love for the quad which is basically unknown over here in the EU 😉 ). Furthermore, for this year I'm planning a self-organized trip to climb Elbrus with some friends which is not something I would have had the confidence to do before. I honestly think that Josh did a great job in explaining the systems and techniques needed for climbing at altitude and I really enjoyed the trip.
This was the most challenging thing I've ever done, thank you! It pushed me to a new level. I didn't think I would be able to accomplish several of the learning objectives but the instructors and course progression enabled me to do so. My skills (mountaineering, expedition planning and confidence) increased ten-fold.
Please contact us and we can put you touch with a SIET alumni that took the course to meet goals that are similar to your own.